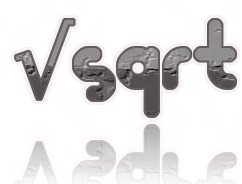 Disclaimer
---
Intellectual Property Rights
Copyright in the whole and every part of this site belongs to Squareroot Inc India Limited ("Squareroot"), unless otherwise indicated, and may not be used, sold, licensed, copied or reproduced in whole or in part in any manner or form or in or on any media to any person without the prior written consent of Squareroot. Squareroot is the licensed user of the trade mark Squareroot and the Squareroot logo. Squareroot may also claim rights in other trademarks, service marks, logos and icons contained on this site.
General Disclaimer
Any information, including but not limited to financial information, contained on this site is provided for information only, and does not constitute an offer to sell (or the solicitation of an offer to purchase) any security, nor does it constitute investment advice. While the information contained on the site has been compiled in good faith, no representation is made as to its completeness or accuracy. The financial reports contained on the site are only current as of the respective date contained in the particular report. Squareroot makes no commitment, and disclaims any duty, to update or correct or to provide notice as to any error or omission in any report or other information contained on the site. Squareroot reserves the right to add, modify or delete information on this site at any time.
No Liability
All information and content on the site are subject to applicable statutes and regulations, and are furnished 'as is', without warranty of any kind, express or implied, including but not limited to implied warranties of merchantability, fitness for a particular purpose, or non-infringement. Squareroot shall not be liable (whether in negligence or otherwise) to any person for any error, omission or incompleteness in the information, or reliance on the information, on the site, nor shall Squareroot be under any obligation to advise any person of any error therein. In no event shall Squareroot be liable for any damages whatsoever (including, without limitation, damages for loss of profits, or loss of information) arising out of the use of or inability to use the site or the information thereon, even if Squareroot has been advised of the possibility of such damages.
Please note that there is no guarantee that any e-mail sent to Squareroot will be received by Squareroot, or that the contents of the email will remain confidential during Internet transmission.